As seen in The Wedding Co. one of our beautiul weddings!
"Fuschia pink, orange and vibrant red stood out against the dark green grass at Anjali and Uday's traditional Indian wedding at the Estates of Sunnybrook. Toronto wedding planner and designer, Sara Baig, worked closely with the couple to create a beautiful afternoon ceremony and reception, here is more from Sara…
…Anjali approached us with a beautiful vision for an intimate wedding that was layered with color and traditions in keeping with their Indian cultural backgrounds. We started the design with a striking color palette to honor their Indian heritage. The couple selected the beautiful Estates of Sunnybrook that created the perfect backdrop for their outdoor, garden ceremony.

Taking inspiration from nature, the hindu traditions and a vibrant color scheme we created an elegant, yet modern ceremony Mandap. The aisle was punctuated with birch wood chargers and lanterns. We added green moss balls to the aisle chairs and fresh floral arrangements as aisle markers. The guests were treated with pink and orange parasols to make their outdoor ceremony experience comfortable.

The ceremony was followed by lunch in the McLean's House conservatory where the guests were treated with a live band and Indian-inspired lunch menu catered by the in house chef at Sunnybrook. As the guests entered the McLean House the antique mahogany table in the foyer welcomed them. We creatively styled the table with oranges as place card holders on moss mats, intricately hand painted elephant sculptures and a birdcage for the guests to drop of the cards and well wishes for the couple.
Beautiful guests and fragrant food were the final touches to the dream wedding. Uday looked dapper in his black suit and Anjali radiated in her red and gold sari. We loved collaborating with these two every step of the way.
Thank-you to The Love Studio for capturing these beautiful moments."
Cheers!
Team SBD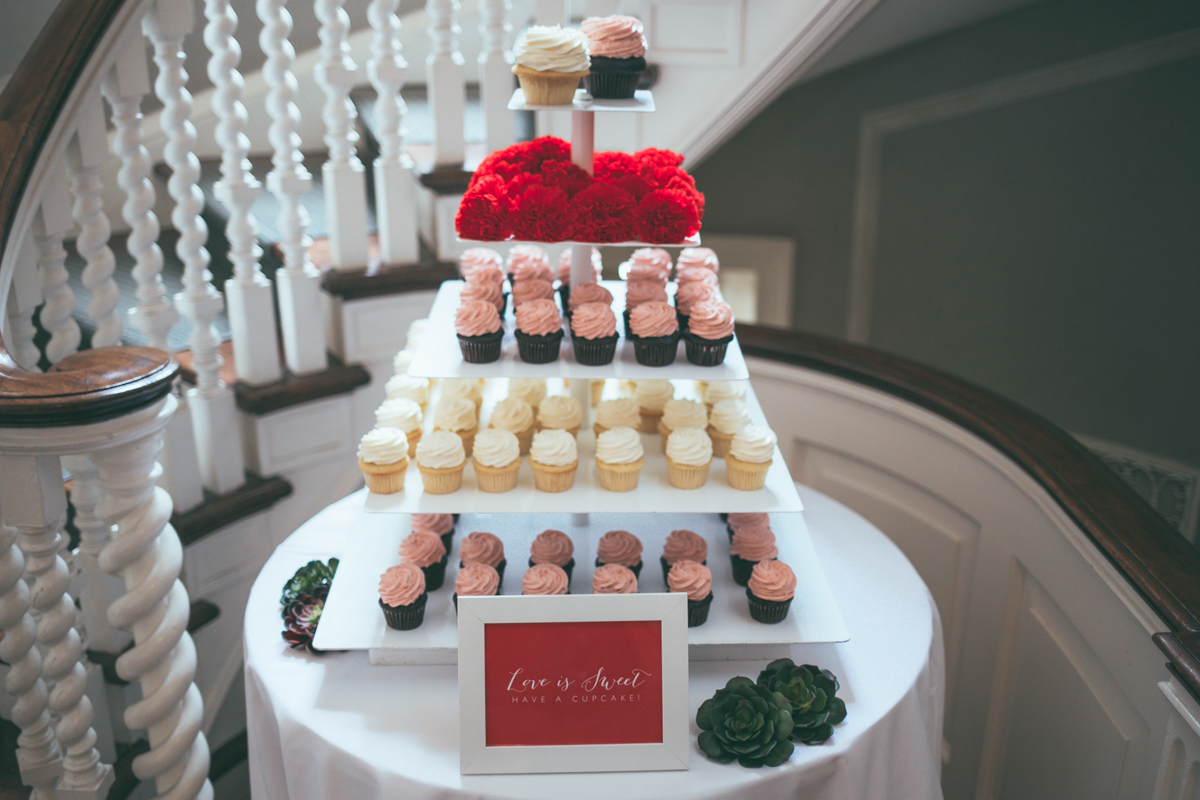 Credits: Design, decor & florals: Sara Baig Designs | Photography: The Love Studio | Venue: The Maclean House, Estates of Sunnybrook, Toronto | | Day of Stationery: Of Rye & Roses | Cupcakes: Prairie Girl Bakery | Hair and Make Up: Angels | Henna Artist: Aman's Mehndi |